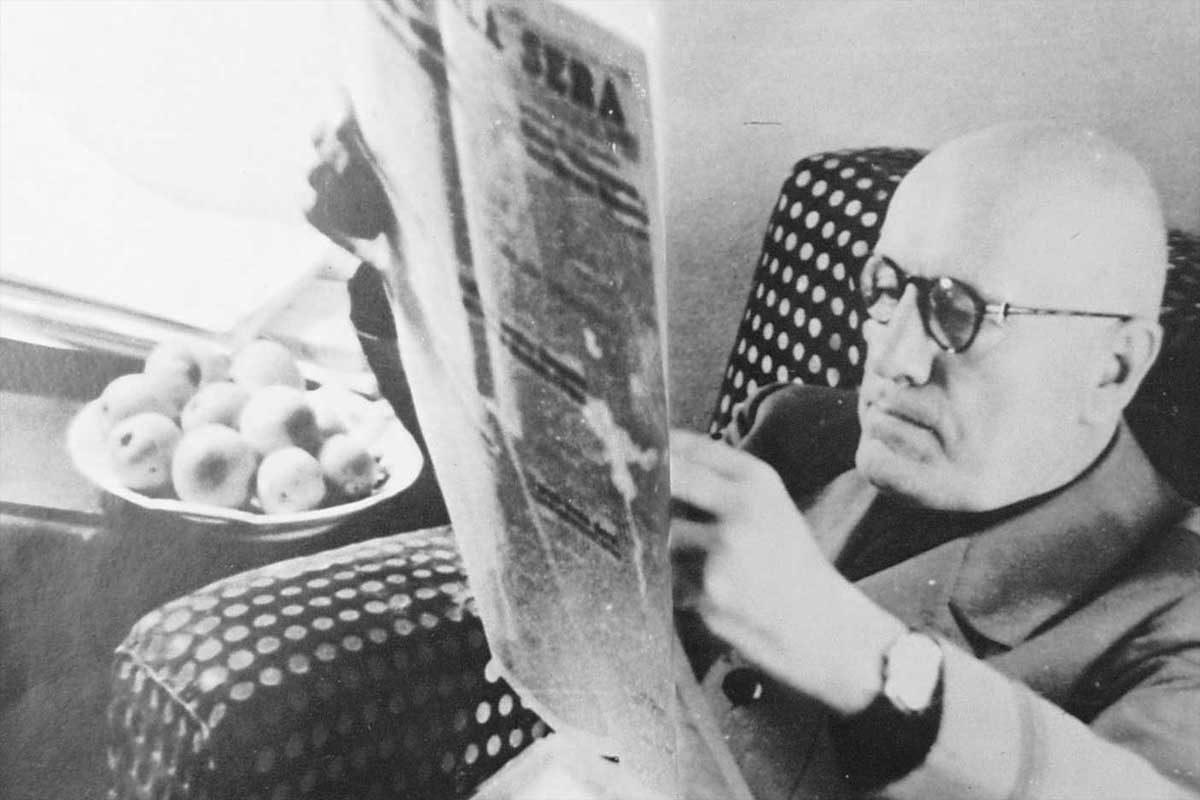 Between 1943 and 1945 the western shore of Lake Garda became the nerve center of the Italian Social Republic.
Hundreds of homes, villas, hotels and public buildings were requisitioned and transformed into the offices and headquarters of the new fascist government known as the Republic of Salò.
Gargnano, though defiladed and of modest size, became the center of the operational area of the Italian Social Republic (the RSI).
The "Duce", Benito Mussolini, and his family, took up residence in Villa Feltrinelli in San Faustino. The headquarters was established in the Palazzo Feltrinelli building, which was also called the Villa delle Orsoline, located in the center of the town. The eighteenth century Palazzo Bettoni building in the Bogliaco hamlet became the seat of the Presidency of the Council of Ministers. The buildings are well-known, as they were the main offices in Gargnano.
The daily routines of the small village's residents were upset and their grand history interrupted. The town was divided into zones and passes were necessary to access each area. Zone "A" included the historic center of the town, from the Church of Saint Francis, where the first checkpoint was, to the Vittorio Veneto Square, where the headquarters was located. From there "Zone B" started and led up to the leader's home, which required a "C" or "D" pass for any summoned to work there.
Some shelters served as protection from possible air attacks. There was one located near Villa Feltrinelli, one adjacent to the headquarters and the three in Gargnano, Bogliaco and Villa were for civilians. The entrances to the Gargnano bunker are still visible along the Gardesana Road, just in front of the Church of Saint Francis.
To learn more: B. Festa, Gargnano. Luoghi della Repubblica Sociale Italia, Archerdo Edizioni.