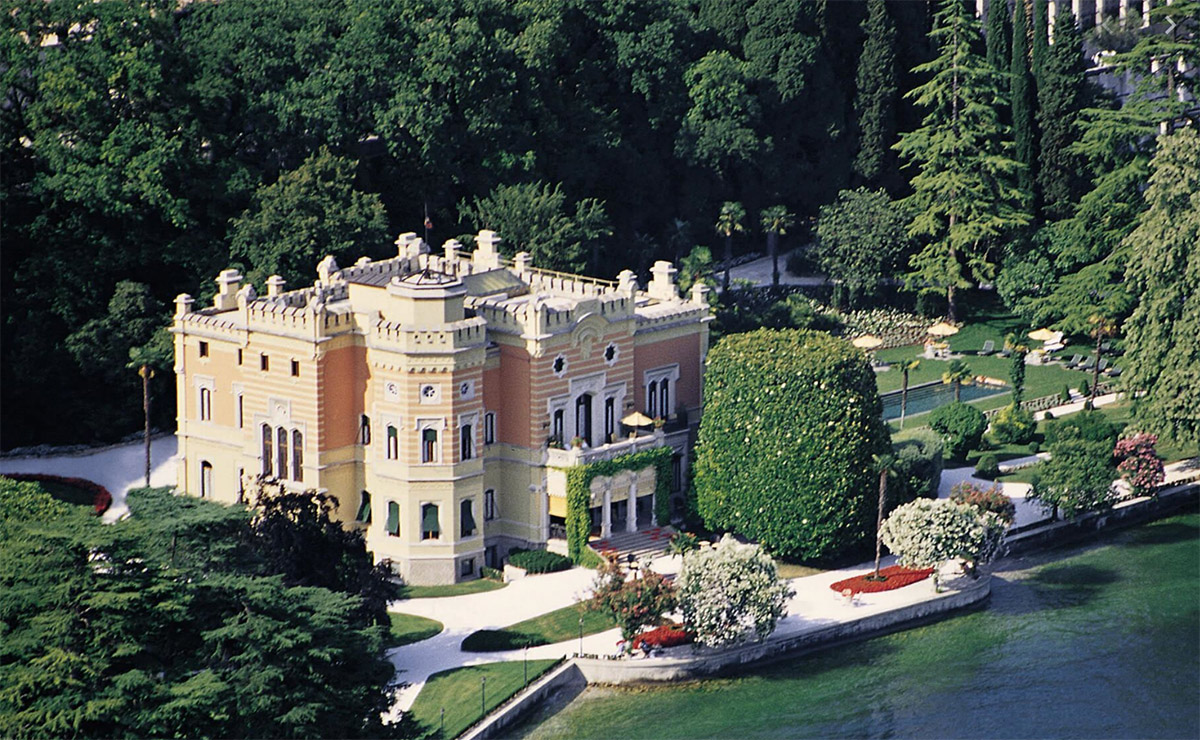 LOCATION: GARGNANO

Between the nineteenth and twentieth centuries the urban and architectural aspects of Gargnano were intertwined with the history of the Feltrinelli family, the well-known and distinguished local industrialists. During those years Gargnano welcomed the establishment of both the family's private homes and a series of public works they sponsored to support the needs of its small community (the hospital, the cemetery, the care facility, the kindergarten and the schools in both the main city and its hamlets).

The Milanese architects of the eclectic renovation were Francesco Solmi and Alberico Belgioioso.

Among the private residences that once belonged to the family, Villa Feltrinelli in San Faustino, which was built by Giacomo Feltrinelli between 1892 and 1899, stands out. The neo-Gothic style Villa consists of three buildings; its tallest once included a turret, but it was lowered during the period of the Italian Social Republic for security reasons, when Benito Mussolini resided there.
The other important Feltrinelli residence, which is located in the heart of the Gargano area, is Palazzo Feltrinelli, which is also referred to as the former Villa delle Orsoline, and now houses the University of Milan. It is an impressive neo-Renaissance style building richly decorated in the eclectic style of the period. It was built by Giuseppe Feltrinelli between 1898 and 1899.