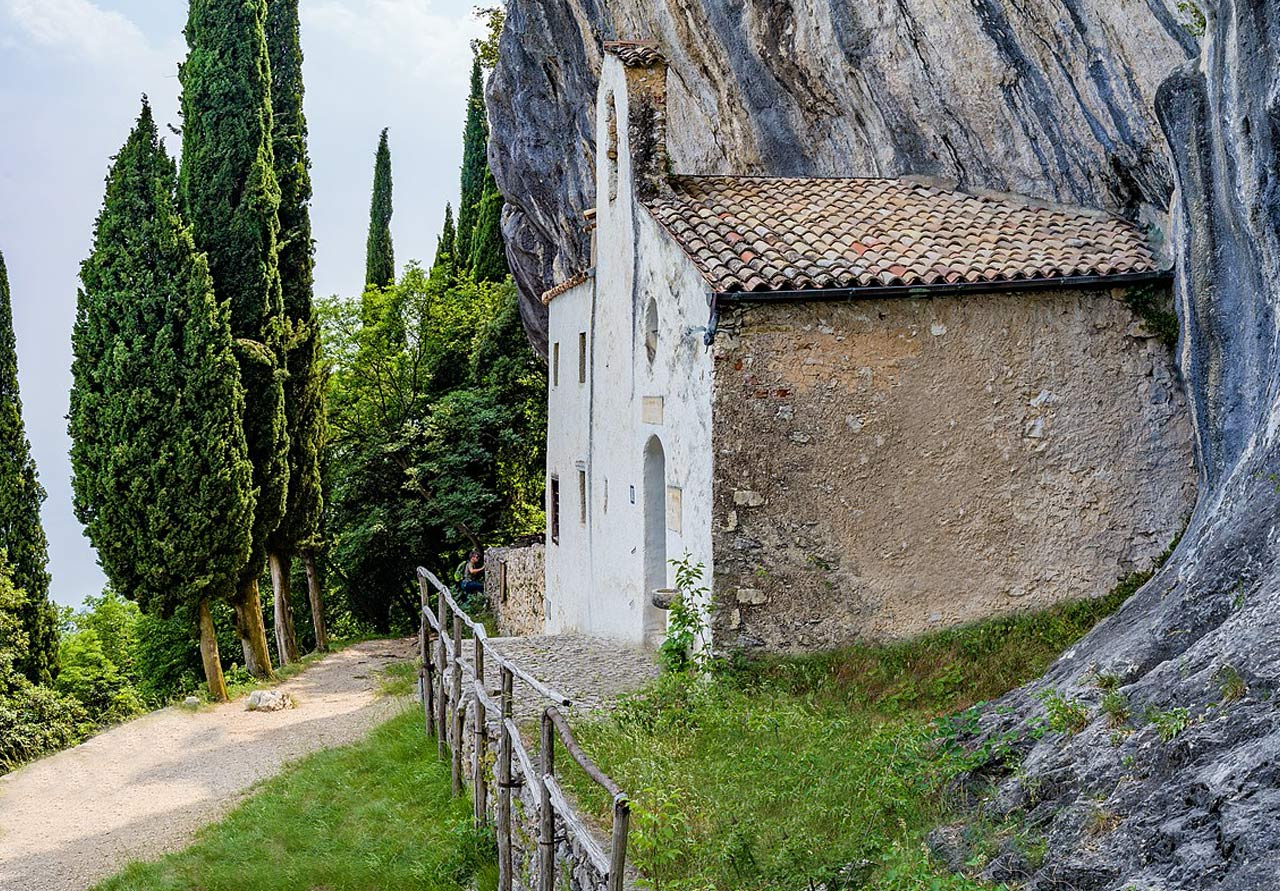 The excursion to the hermitage of S.Valentino is a must for everyone wants to know not superficially Gargnano inner territory. The starting point to S. Valentino is Sasso, a part of Gargnano we can join in two ways: walking from Gargnano, from Via Crocifisso (close to Gargnano main church) or by car,
taking the road to the Montegargnano.
---
NOTES: Indicated times are for a rushless, quiet walk. Seightseing and main stops such as resting or having lunch are no included in timing. We recommend good trecking boots and weatherproof garments and gear: weather at these heights can be very instable. Pay attention to the red/white painted numbered signs. Described trails are maintained by Paths and Trails Group of Gargnano "La Variante". Trail Maps edited by the Comunità Montana del Parco Alto Garda Bresciano or Kompass Map 1/50000 can be usefull.