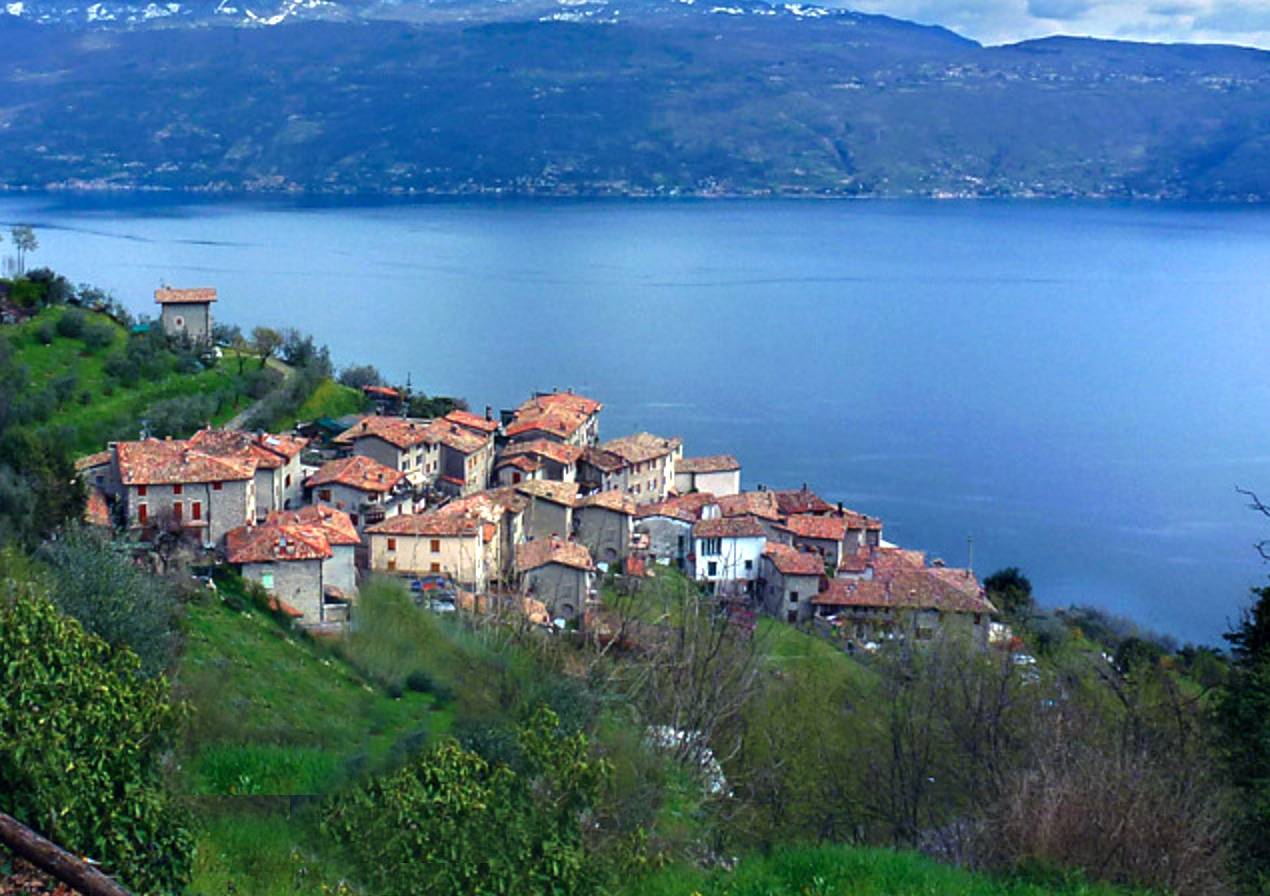 A TOUR OH THE VILLAGES OF MONTEGARGNANO
This excursion is like a ring and links 5 of the villages in the area called Montegargnano (even though there is not a mountain with such a name..). A peaceful itinerary with various panoramas between lake and mountain and numerous architectural views that pop up: the way the villages are laid out, the small churches along the route, the votive aedicules which indicate the cross-roads of the old mule tracks.

Time: 2,30 h
Horizontal distance: 6,50 km
Uphill : 280 mt
Downhill: 280 mt

Even though it is not particularly challenging, a few streches ore on a gradient or on a path.
Follow the blu arrows, will guide you along the walk.
---
Curator of the project:
studio geom. Franco Ghitti (Gargnano), sponsored by the Municipality of Gargnano.