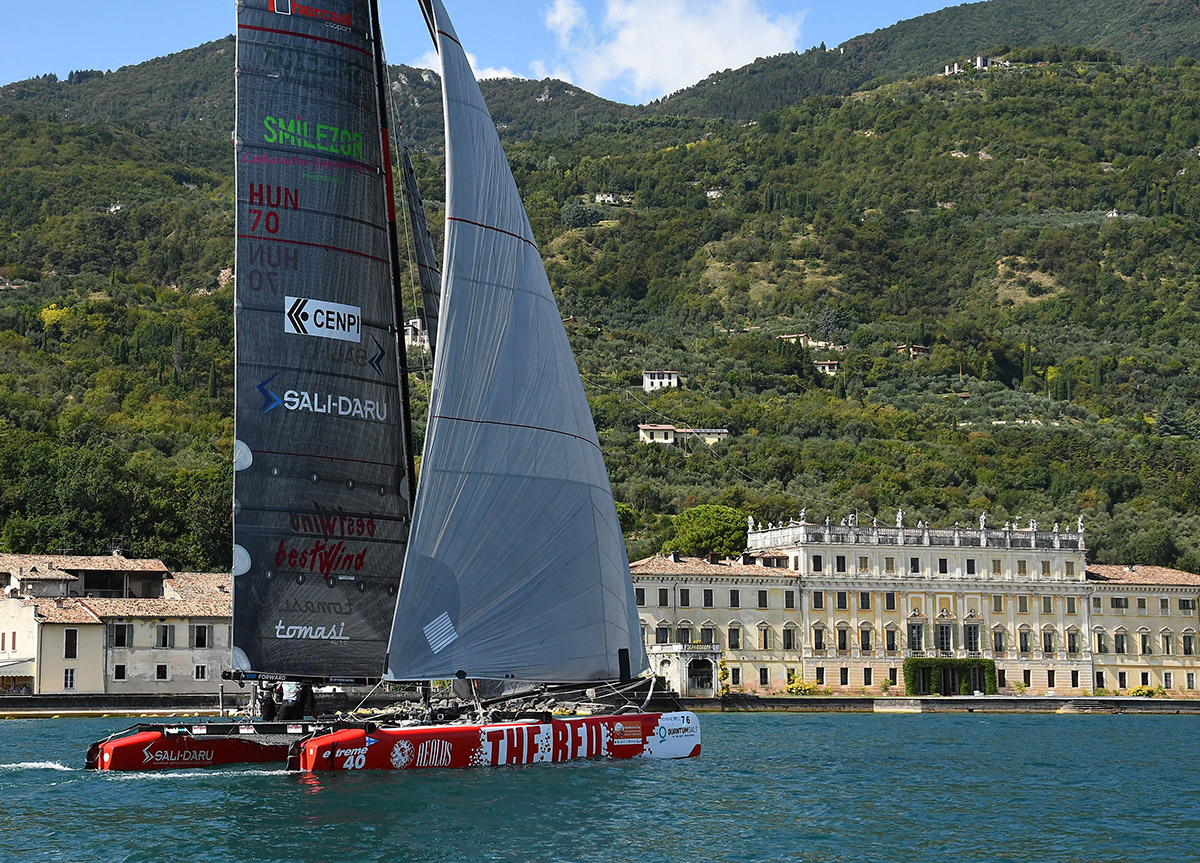 The winds blow constantly on Lake Garda, the dependable ally to sports such as windsurfing and sailing. The waters in front of the Gargnano area serve as the starting and finishing point of important regattas that take place every year: most notably, the Centoweek includes both the Riccardo Gorla Trophy regatta, which is set for the first Sunday of September (or the last Sunday of August), and culminates the following Saturday with the Centomiglia regatta. Many other regattas are scheduled on the area's full calendar and are divided into Olympic classes, monotypes, dinghies, and Optimist boats for young sailors. Bogliaco has been hosting the "Homerus Project" for several years now, which enables blind people to sail on boats suited to their needs.
The sailing clubs make it possible to enjoy spectacular boat trips in total safety and sail the waters of the lake - and enjoy an all-round fantastic experience in the waves, with the wind on the skin and breathtaking views, since everything seen from the lake takes on a different perspective!

The Circolo Vele Gargnano Club offers the opportunity to begin sailing from a young age. It organizes courses for children from six on in different types of boats.
For more information:
www.centomiglia.it