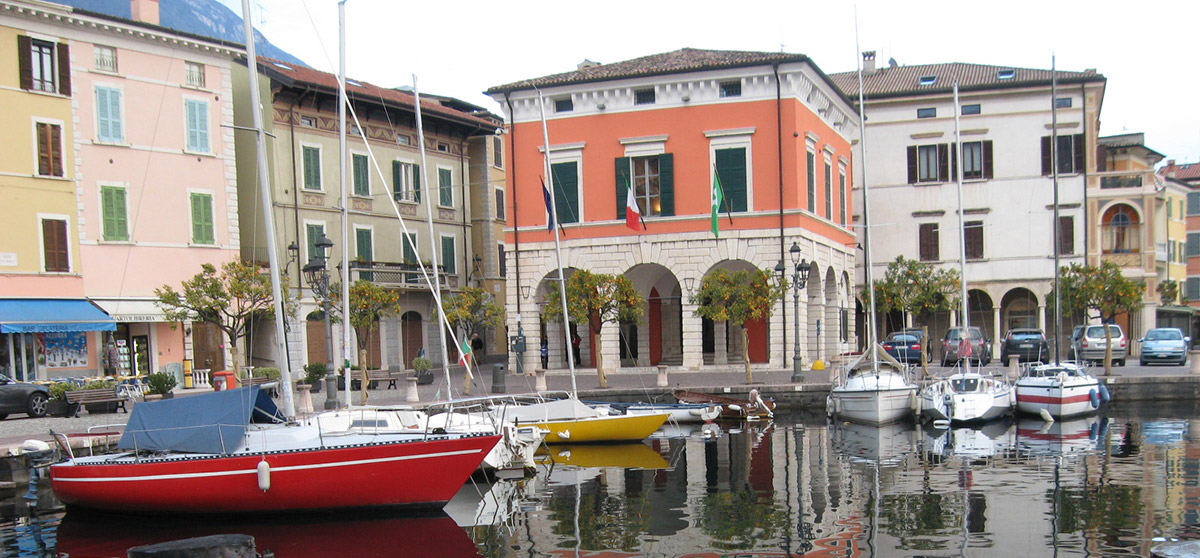 LOCATION: GARGNANO

The old town hall stands in Gargnano's square, near the marina.
It was built in 1581 by the architect Giovanni Traffegnini, imitating Architect Todeschini's style. The loggia on the ground floor has rusticated white stone pillars and today, as it has for centuries, continues to welcome its local residents and host events. On the upper floor there is a large room with a coffered ceiling, which was where the city council used to meet. It is now used as an exhibition area and meeting room. It conserves the nineteenth century scenery of the ancient Gargano theater.
As a plaque in the portico reminds, Gargnano was bombed in 1866 by an Austrian flotilla during the Third Italian War of Independence. In fact, some cannonballs can still be seen on the facade of the building and on the walls of the houses around the marina.
On the left side of the building, facing the lakefront, there is a monument dedicated to the soldiers of Gargano who died during the Two World Wars. The bronze plaque was made by the sculptor Claudio Botta in the 1920s.