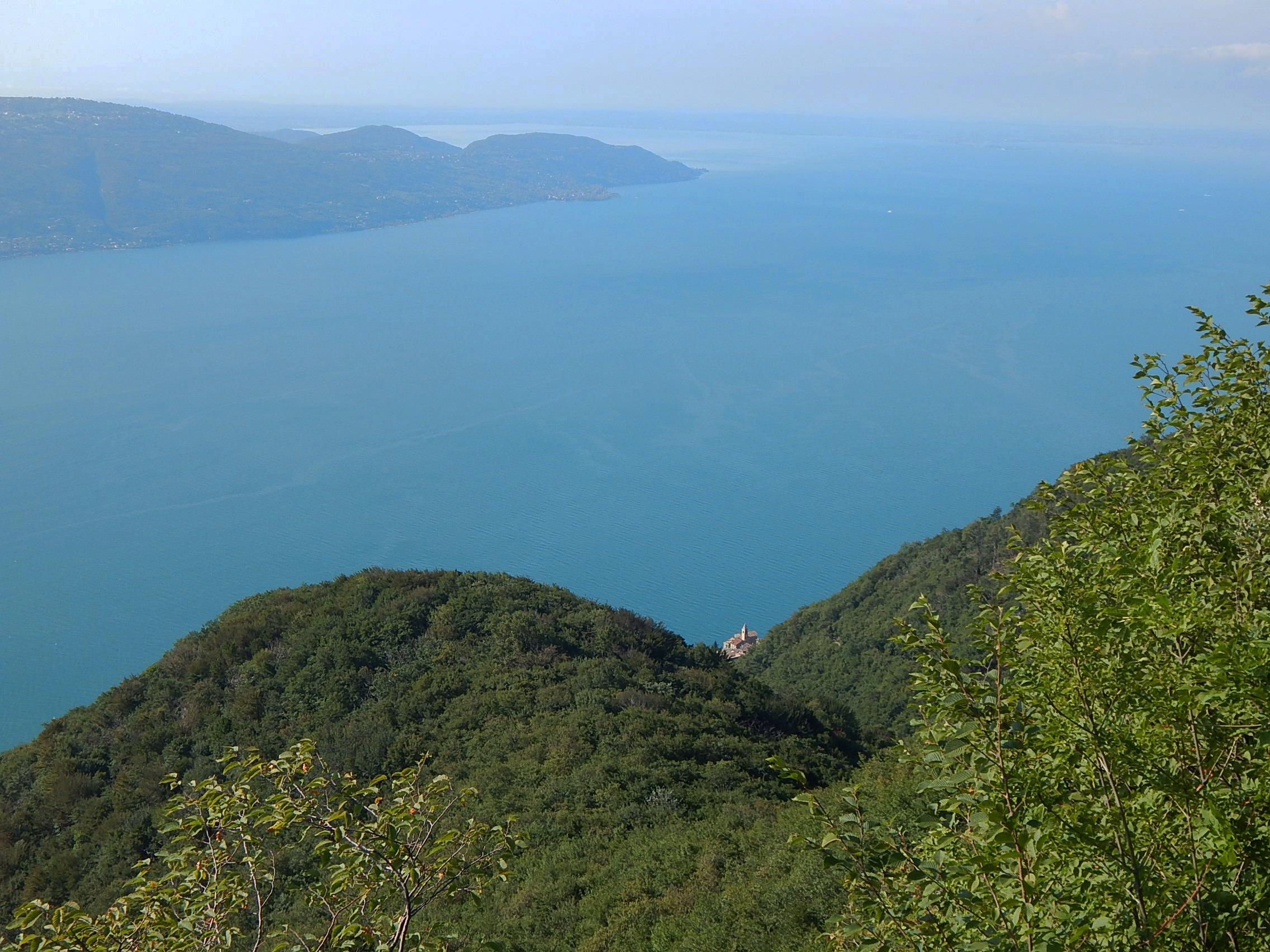 Muslone Loop Trail, Rocchetta Peak, Piovere, Muslone
The "Sentér dèl Tampa" can be reached by taking the steep mule track called "Via de la Crus" from Muslone and by following the signs N.36 (now 236) and then N.35 (now 235) for Boldìs and the Rocchetta Peak. The first uphill stretch is tiring and takes about an hour. Then you will arrive at a fork where you can decide to visit the panoramic Rocchetta Peak, by adding about 10 minutes to the main hike, before returning back to the fork to continue on for Tampa by following the N.244 trail downhill. The trail leads to overlooks at various points, offering wonderful views of Lake Garda; and leads down to Piovere to return to Muslone along the N.265 trail. It is a classic route that is a part of the Bassa Via Gardesana (BVG).
To render the ascent less steep and arduous, another option is to do the path in reverse. You can reach Piovere from along the BVG and the upper part of the town, following the signs and the white and red CAI trail markers, and onto the Sentér dèl Tampa from the north (trail N.244 for the Rocchetta Peak).
Solid footwear with good traction is recommended. Bring water. Enjoy the walk!
The route is named for a charcoal burner who dedicated his life to these places. Here is his story, which will allow you to better appreciate the trail: TAMPA'S WATERS - The Story of a Charcoal Burner
White and red signs
The walking time of the trail is about 3 hours, both in one sense and in the other.