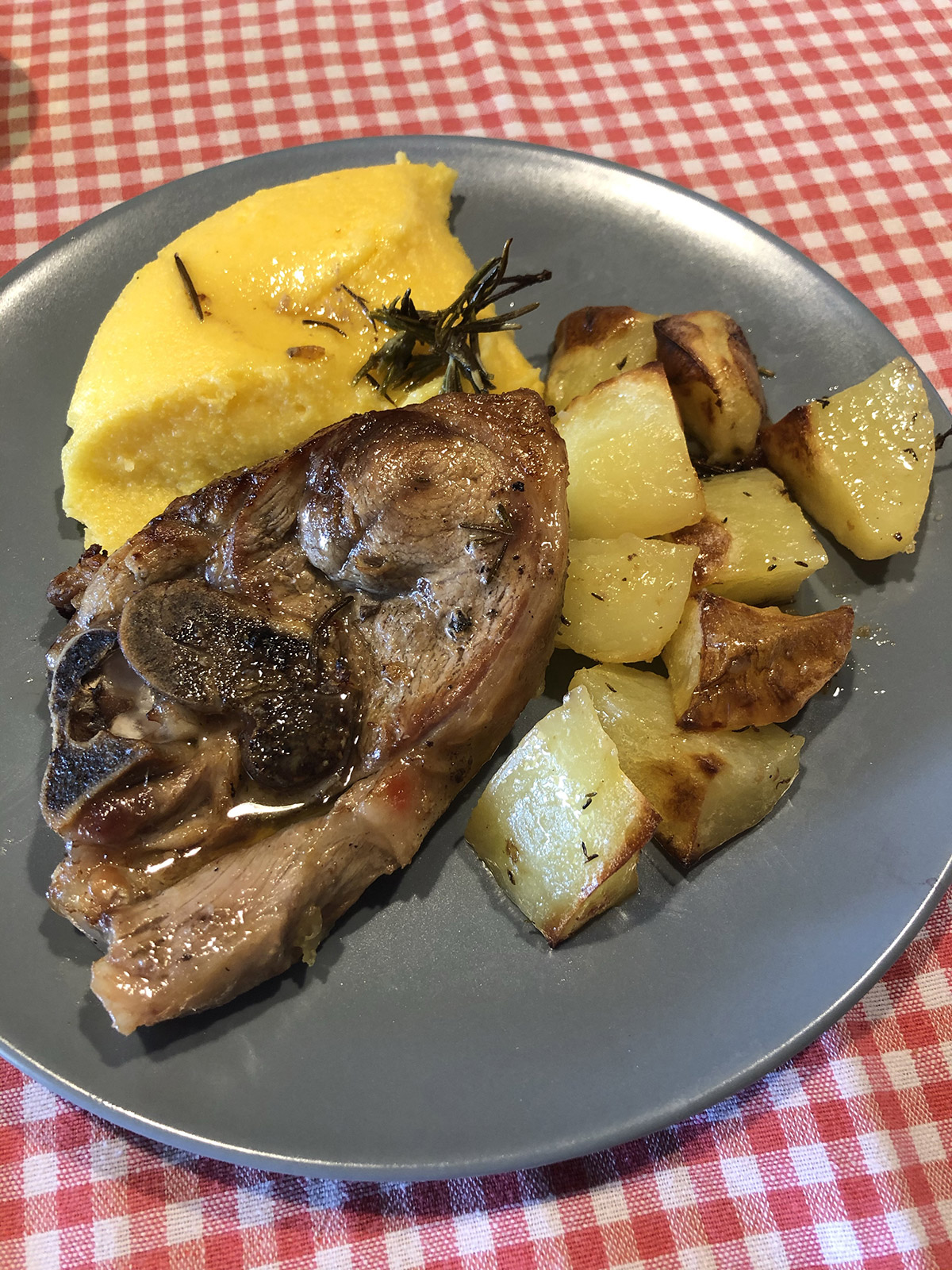 INGREDIENTS
1 kg of lamb
1 kg of potatoes
Sage
Rosmary
Thyme
5-6 juniper berries
1 garlic clove
1 lemon
1 glass of white wine
Lake Garda extra virgin olive oil
Salt
Pepper
Put the pieces of lamb and herbs in a plastic bag (I use the vacuum sealed ones). Squeeze the lemon over the meat and add the zest.
Then add the white wine and ground pepper.
Close the bag.
The meat can be marinated for two hours or even the day before cooking it. As it marinates massage it from time to time. Just before cooking it, peel the potatoes and cut them into rather large pieces.
Put the potatoes in a bowl of cold water and rinse them to remove the starch.
Cover the bottom of a large pan in olive oil. Drain the marinade from the lamb and arrange the pieces of meat in the pan, adding the aromatic herbs, salt and a little pepper.
Add in the well-dried potatoes and pour a little more olive oil over the mixture. Bake at 180°C for about 40 minutes, until it is golden. Check the meat: it must be tender. If it isn't, let it cook a few more minutes.
Serve it with polenta.
From "In cucina con Lilly" / incucinaconlilly.com