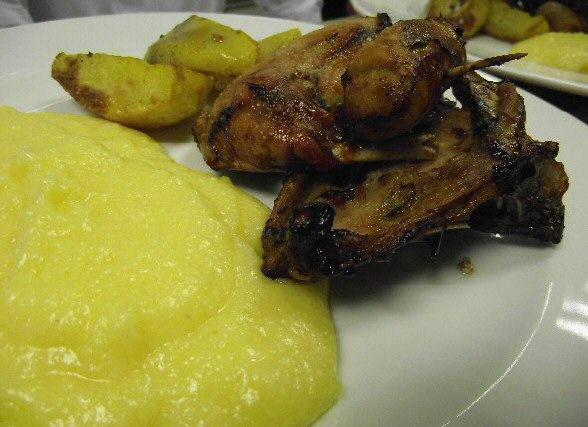 This is a "Sunday lunch" dish that all grandmothers know how to cook. It is usually served with polenta and - why not? - baked potatoes.
Ingredients for 6 people
1 rabbit
1 clove of garlic
1 sprig of rosemary
1 spring of sage
3 bay leaves
1 organic lemon
1 glass of dry white wine
80 grams of butter
4 spoonfuls of Lake Garda extra virgin olive oil
Salt and pepper to taste
Preparation
Wash the rabbit under running water, cut it into pieces and dry them off. Using an oven-safe pan, heat the oil, butter, garlic clove and sprigs of rosemary and sage on the stove. Once browned, add the pieces of rabbit. Brown them on both sides.
Then add the bay leaves, lemon zest, and a pinch of salt and pepper. Deglaze the pan with white wine.
Bake the rabbit at 185°C for about 40 minutes, turning the chunks over from time to time. Serve with polenta.