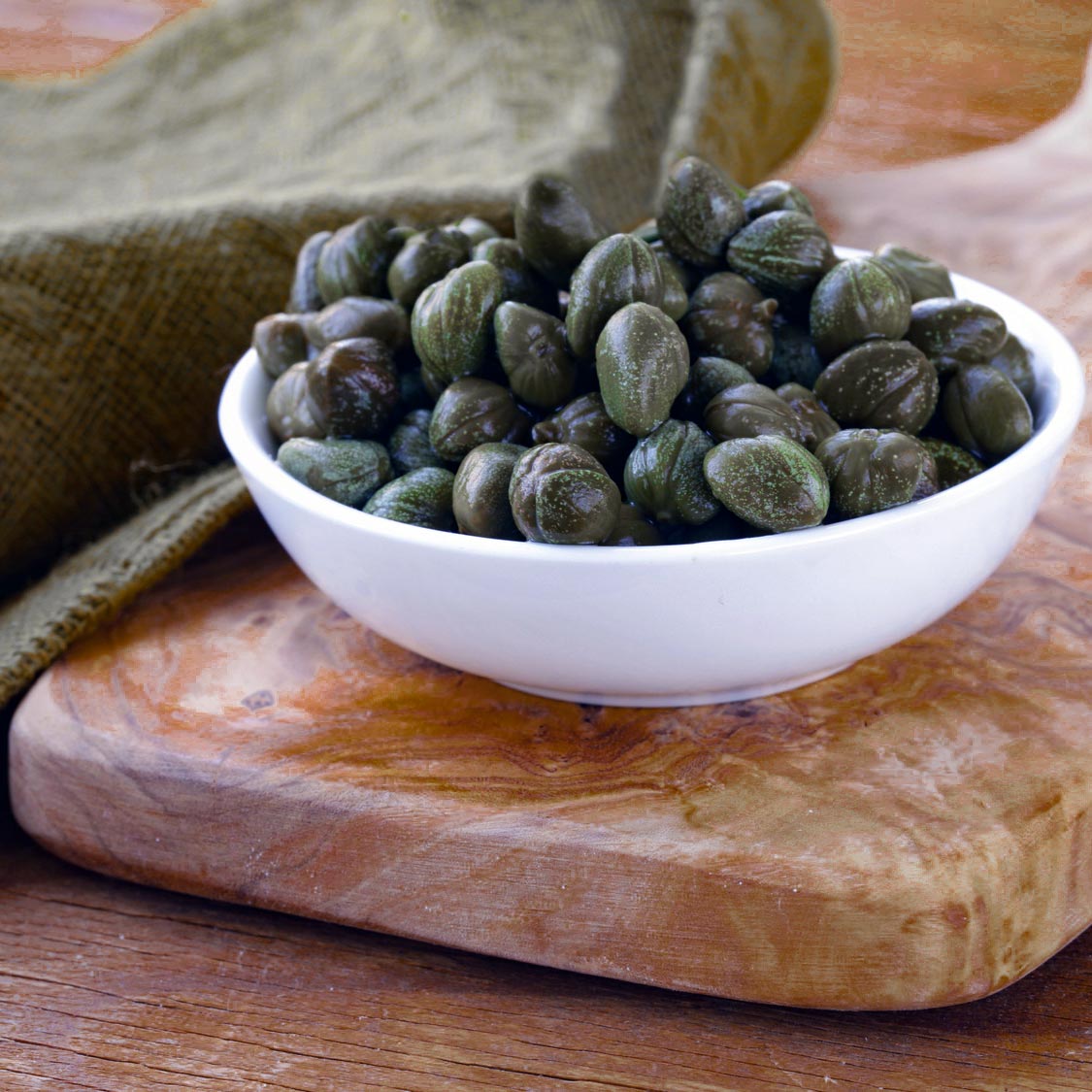 When strolling the ancient roads outside the inhabited village of Gargnano in summer, it is not uncommon to come across green bushes with white flowers and purple tufts that sprout between the stones of the lemon and olive grove walls. They are wild caper plants, which thrive in the special Lake Garda climate, a lake riviera with similar characteristics to that of a marine riviera.
The locals have always appreciated using the caper buds in their cuisine: they are collected by hand and put in salt, then rinsed, and either preserved in olive oil or used to flavor meat or fish dishes, as well as on pizzas and salads! Many ignore another gift the caper plant offers: a small fruit (called "cucuncio" in Italian), which is left to grow a little longer, until it reaches a more elongated shape. When picked a piece of its stem is left intact. The fruit is then cured in salt and then put in a wine and vinegar brine - becoming an excellent companion to an aperitif enjoyed by the lake or among the hills where the wind blows down from the mountains.
Local producers know how to make the most of the caper and use different processes and techniques, even using the leaves of the thorny plant (which are processed in a different way than the fruit is). And that's all that can be said. The recipe, of course, remains a secret...