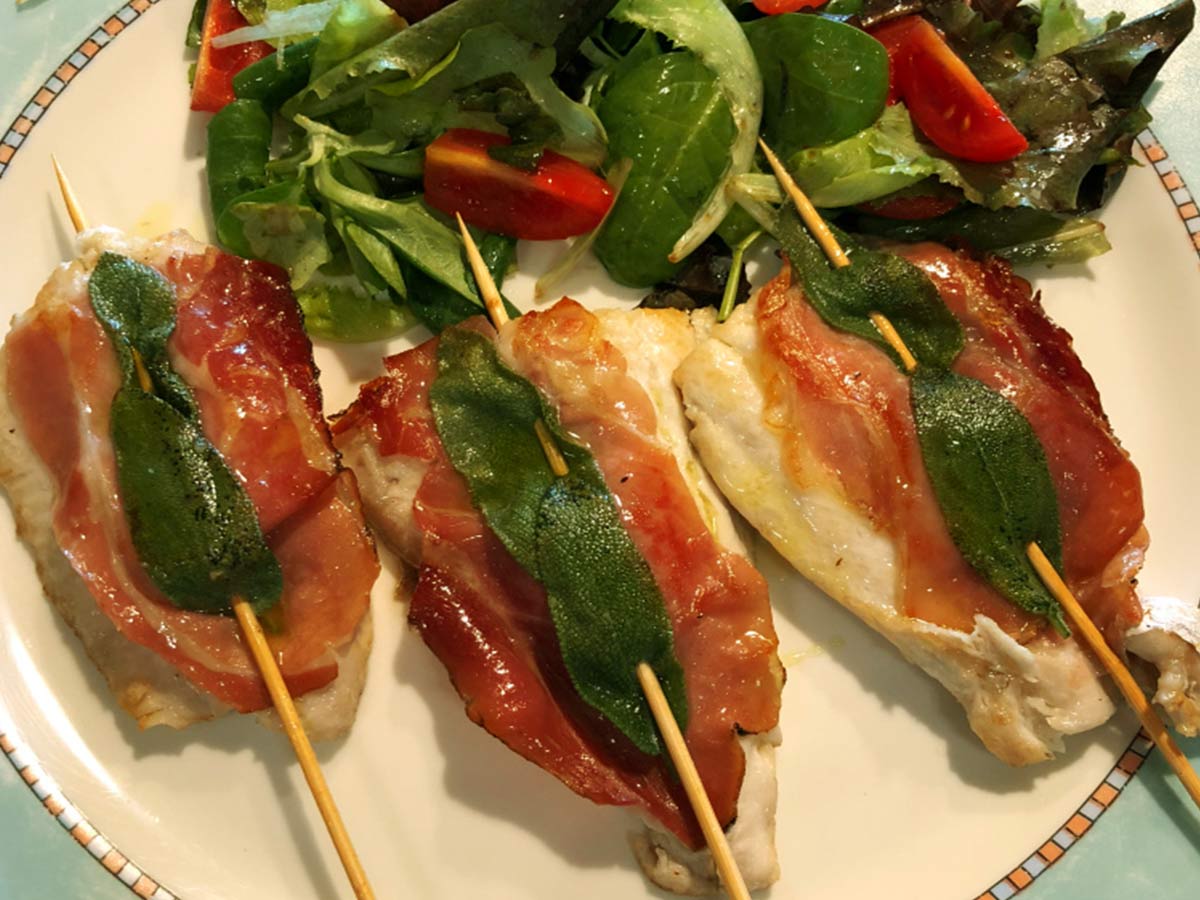 This recipe uses just a few, but high-quality ingredients. Fresh Lake Garda fish caught by my trusted fisherman, speck from Trentino-Alto Adige, Lake Garda extra virgin olive oil, sage from my garden - success is guaranteed with this simple yet tasty dish that presents an unusual but delightful combination of flavors that I like very much.
INGREDIENTS FOR TWO PEOPLE
3 fillets of whitefish (lavarello)
6 slices of speck (or bacon)
Sage
Lake Garda extra virgin olive oil
Salt
Pepper
From every fish fillet 4 saltimbocca bundles can be made.
Divide the fish in half and remove the skin. Use tweezer to eliminate all the small bones. Cut each fillet into two pieces and place a slice of speck or, if you prefer, bacon on it. Place two sage leaves on each saltimbocca bundle and keep the form together by inserting a toothpick through the layers. Prepare all of the saltimbocca bundles and then heat the olive oil in a large pan. When it is hot, place the saltimbocca in the pan, with the speck facing bottom. Add some ground pepper and a little salt, keeping in mind that the speck will already be salty and flavorful. When the speck is golden, flip the saltimbocca and cook for a few minutes. Accompany the dish with a mixed green salad and cherry tomatoes, potatoes, or your preferred side dish.
From "In cucina con Lilly" / incucinaconlilly.com