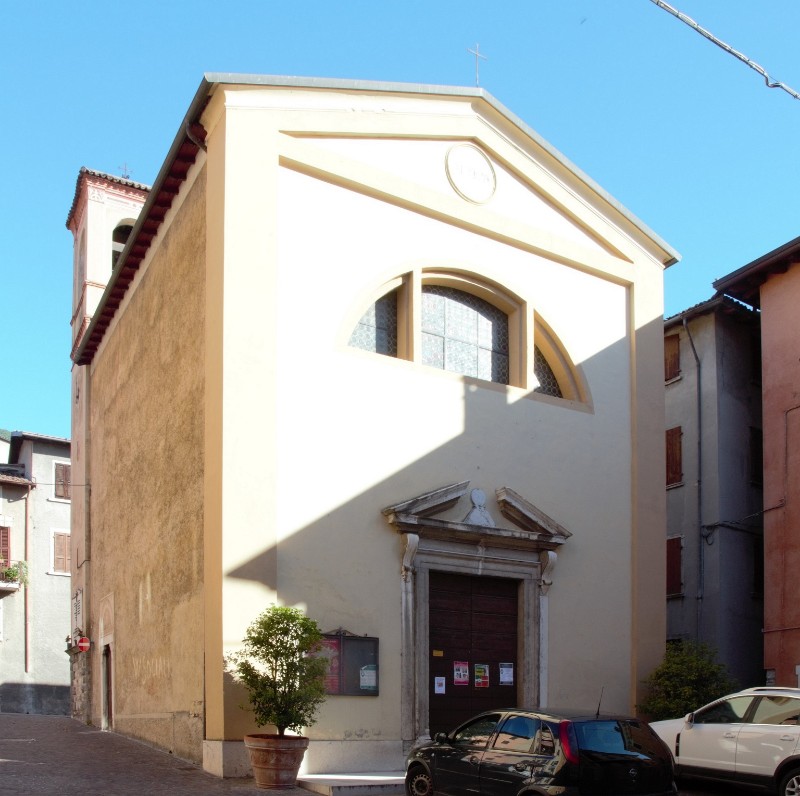 LOCATION: BOGLIACO

Located in the town center of Bogliaco, facing the Gardasana road, is a church dedicated to the Saints of Ten Thousand Martyrs. In 1596 the building was constructed in fulfillment of an ancient vow made by the local population most likely in remembrance of one of the epidemics that at that time scourged the riviera.
The seventeenth century gilded altarpiece on the main altar depicts the Martyrdom of the Ten Thousand Martyrs on Mount Ararat and is framed in an architectural structure above which Saint Rocco, Saint Sebastian and Saint Maria who visits Saint Elizabeth are depicted.

In the church there are four paintings from the Bettoni family's villa Palazzo della Garbera in Limone. They are: the Resurrection of Lazarus and the Expulsion of the Merchants from the Temple by Pietro della Vecchia, the Supper in Emmaus by an anonymous seventeenth century Venetian painter and the Wedding at Cana by Alessandro Campi, a pupil of Andrea Celesti who also worked in Bogliaco at the beginning of the eighteenth century.

The apsidal area and the ancient bell tower of the church were demolished and rebuilt due to the construction of the Gardesana road.