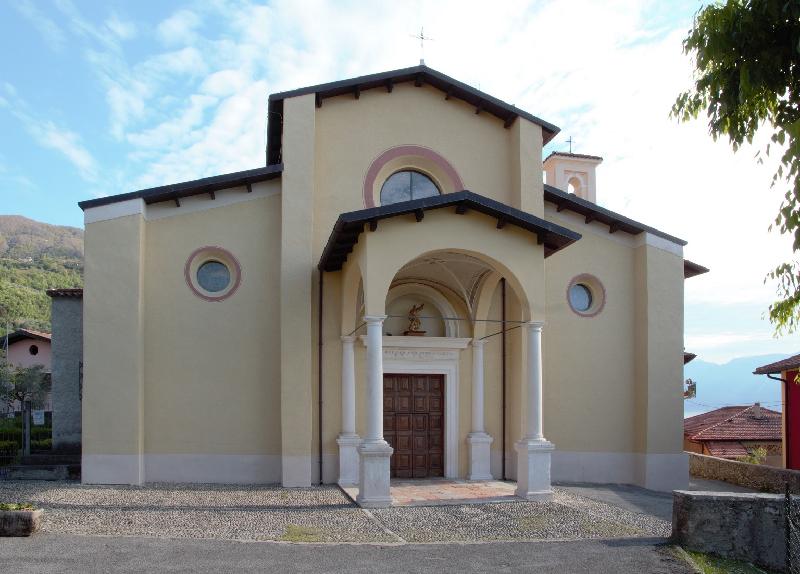 LOCATION: BOGLIACO

The church of San Pier d'Agrino is surrounded by olive groves above the town of Bogliaco. The church obtained the title of parish in 1405, rendering it independent from the parish of Gargnano.
The current building, divided into three naves marked by Doric gray stone columns, dates back to the second half of the sixteenth century. Subsequently, it was expanded through the addition of side chapels with richly decorated altars.

In the center of the presbytery stands a high altar made of colorful, precious marble by the Trentino stone-cutter Cristoforo Benedetti and commissioned by the noble Bettoni family of Bogliaco. Another altar is dedicated to the Guardian Angel of the family's ancient patronage, which was also made by Benedetti, and is decorated with an altarpiece of fine workmanship depicting the Madonna with Saint Anthony of Padua, the Guardian Angel and Saint Liborio by Venetian painter Andrea Celesti.

The notable art work preserved in the church include the altarpiece of the main altar depicting Saint Peter, Saint Paul and Saint Andrew made at the beginning of the seventeenth century by Pase Pace, the altarpiece of the Holy Cross made in 1597 by Girolamo Pilotti and the altarpiece of the Suffrage made at the beginning of the eighteenth century by the painter Alessandro Campi, a pupil and emulator of Celesti.