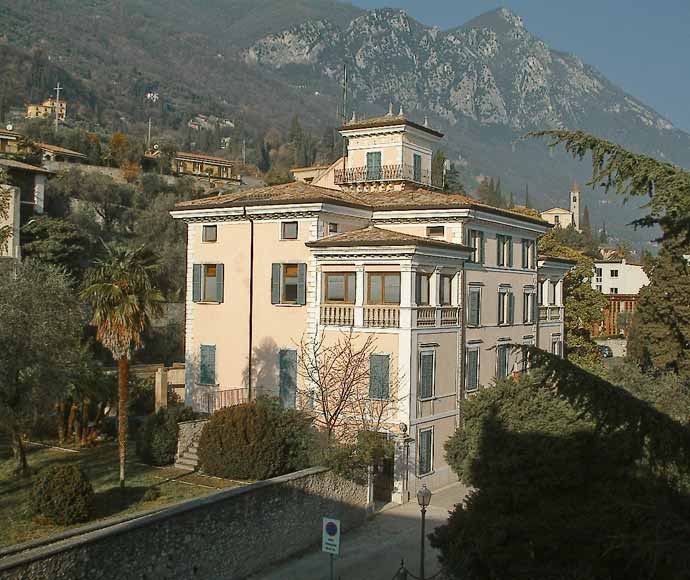 The villa was built by the De Paoli family (one of the best-known families and amongst the biggest owners of citrus groves in Gargnano) in the mid-nineteenth century. It is a three story quadrangular building that incorporated a former De Paoli house. On the central section there was a small tower with belvedere terraces in the neo-medieval style, which were widely used on Lake Garda villas. In the past the villa was attached to its garden and adjacent lemon groves - as it was best for productive and aesthetic reasons to have the whole estate joined together in a single park - and had the agricultural portions located upstream (the olive groves and citrus groves). The construction of the Gardesana road at the beginning of the twentieth century divided the property into two parts: the agricultural area upstream of the road and the villa with its garden downstream.
The site was visited and described by David Herbert Lawrence in 1912 when he made his trip to Lake Garda.
Since the 1980s the property has been further split up and transformed.
Following its restoration, the villa became seat for the local government administration, the Comunità Montana Parco Alto Garda Bresciano.