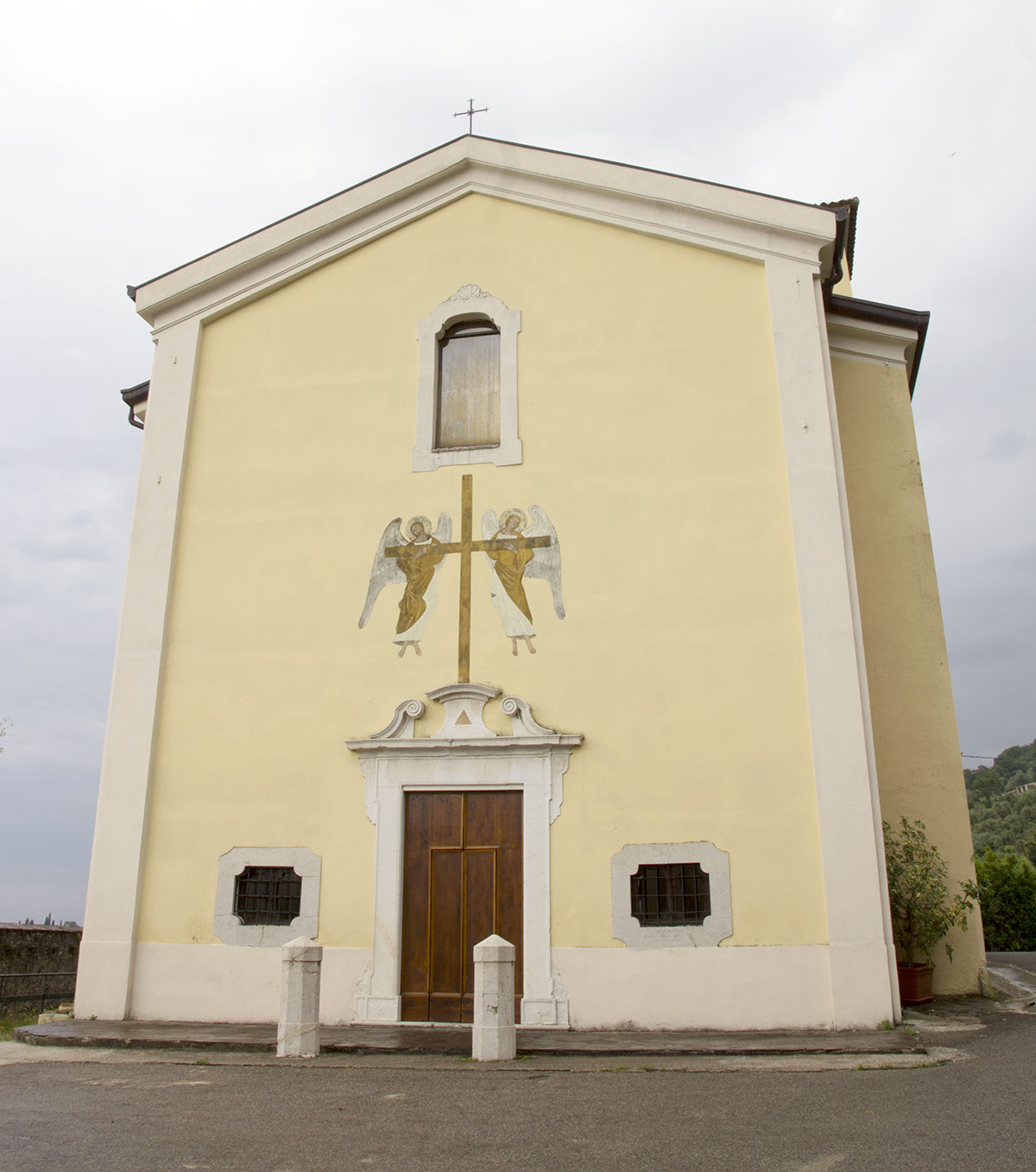 Location: BOGLIACO
The Sanctuary of the Holy Cross of Bogliaco is located in front of the parish church of Saint Pier d'Agrino.
The church guards the sacred effigy of the Miraculous Crucifix, a wooden statue from the sixteenth century, considered since ancient times a source of grace for the community. The crucifix came from Mantua in 1581 and was preserved for centuries by the local Confraternity of the Holy Trinity in the small oratory that once existed behind the parish church. The prominence the crucifix bestows has gradually grown over time, so much so that by 1721 the brotherhood decided to erect a sanctuary to venerate it, entrusting the enterprise to the architect Cipriano Tacchi.
Its official inauguration took place in 1734 with the translation of the crucifix. In the following decades the lateral altars of the sanctuary were also completed: one is dedicated to the Virgin Mary and includes a sixteenth century wooden statue by Pietro Bussolo and the other is dedicated to Saint Luigi Gonzaga and is adorned with a painting by Sante Cattaneo.

Every five years a big, local festival is held during which the crucifix is carried in a procession to nearby communities.